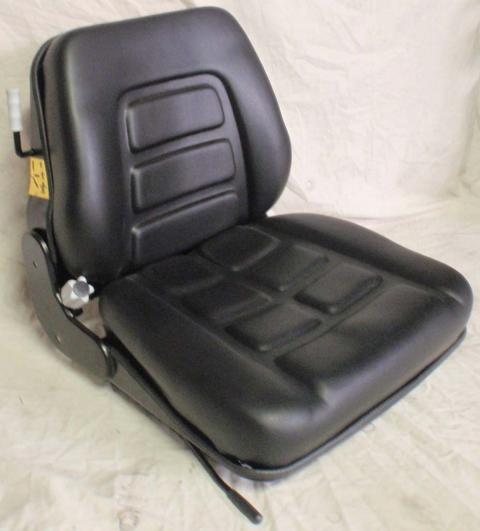 Model TSC1 is an economic driver seat specially designed for forklift and other industrial vehicles. The seat has a shock mechanism installed which can reduce pernicious vibraton effect. The cushion and the backrest are both manufactured by employing vacuum foaming and forming techniques.

Features:
Low profile for limited working space
Black Vinyl
Adjustable installation angle between the base plate and back
Back cushion adjustable
Fore/Aft adjustment
Weight adjustment 50-130KG
Solid construction
Seat belt NOT included.

Price: $195 includes GST. (Plus freight at cost)

Call (08) 9275 6246 to order.